Bonding and White Fillings
Bonding and White Fillings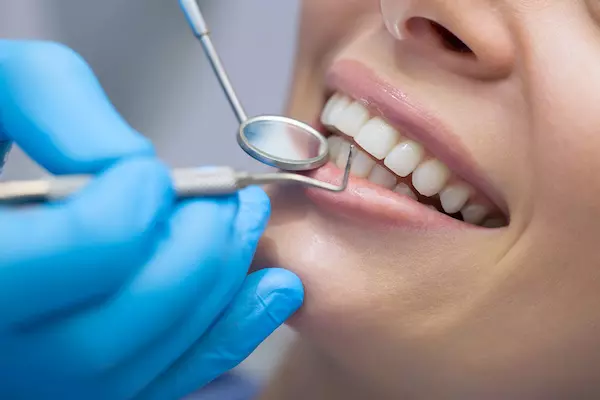 Many people can recognize a few famous individuals based merely on the gap the exists in their front teeth. However, the vast majority of us don't want to have what we perceive to be a dental flaw because it could be how others remember us. If you have a visible gap in your front teeth, you may have considered porcelain veneers or lumineers, but you may not have looked into bonding.
Additionally, at times, the fillings that we received when we were younger were a cost-effective measure; however, the silver amalgam filling shows up every time you smile. Thus, many individuals opt to have amalgam fillings covered. White fillings are another option to help restore your smile to the perfect look that you've always wanted.
Understanding Bonding
Bonding isn't just used to cover up a gap in your front teeth. The procedure can also be used to help cover up damage from cracks, chips, or discoloration that can occur on your teeth. Bonding can also be used to help lengthen the appearance of a tooth to give you a perfect smile line.
Bonding uses a specialized resin that is colored just like your natural teeth. This resin is then applied to your teeth in the problem areas and shaped, so it looks like a perfectly natural tooth. Once Dr. Eric Spellman, our cosmetic dentist is happy with the appearance of your teeth, he will harden the resin. With proper care, bonding can last a lifetime.
Bonding Advantages
Many patients compare dental bonding is with porcelain veneers. However, porcelain veneers can take multiple visits to the dentist's office and requires the dentist to remove some portion of your natural tooth. In contrast, dental bonding can be applied and completed in a single visit, saving you time. Bonding also generally costs less than porcelain veneers.
If you have dental insurance, you may want to check to see if they cover the cost of dental bonding. However, many dental plans don't cover this type of work because it is considered optional and cosmetic. If you're considering your options, talk with Dr. Eric Spellman about what the best fit for your desired look should be. With his experience and professionalism, he'll be sure to let you know what to expect from each of your options and help you chart a path forward.
White Fillings
Any dental patient who has had a cavity probably knows what a filling is designed to do. However, many patients don't realize that they have options when it comes to their dental fillings. Patients tend to go with whatever the dentist suggests, or sometimes, what the dentist puts in. However, if your dental filling is going to be visible when you talk, smile, or eat in public, you may want to consider a white filling.
Fillings are designed to help protect the tooth from allowing any bacteria or infection to enter into the tooth. While many patients used only to have options that were very visible to the people around them, you can get the same protection without the highly visible compounds.
White fillings use a resin that is color-treated to match your natural teeth. Thus, Dr. Spellman places the filling; nobody else may ever know that you've had dental work on your smile. With over 30 years of experience, our cosmetic and general dentist, Dr. Eric Spellman has the experience and knowledge to make sure he places the fillings with precision, and it blends naturally with your teeth.
Overview
If you're looking to get the perfect smile, call our general and cosmetic dentist, Dr. Eric Spellman to schedule an appointment today at (914) 315-4446. Our offices offer both white fillings and dental bondings to help you get the smile you've always wanted. We also treat patients for dental fillings and bonding in Mamaroneck, Rye, Scarsdale, NY and surrounding areas.