CEREC Same-Day Dental Crowns
CEREC Same Day Dental Crowns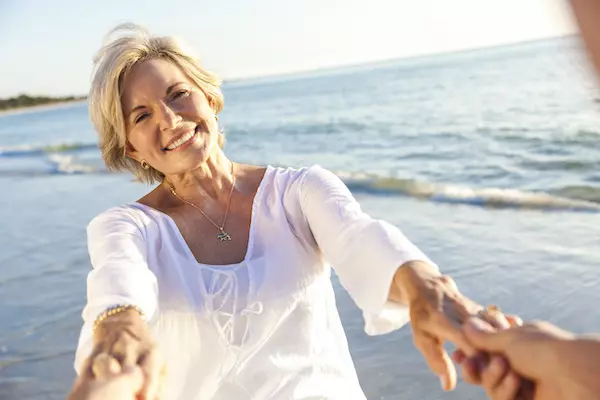 Dental crowns are one of the most common and popular types of dental restorations. They work by covering the affected tooth, preventing further damage and decay from occurring. They also restore the strength, size, and shape of the tooth, so that you can continue to bite, chew, and generally speak without any compromises. Today, crowns are available in a variety of materials, including porcelain. CEREC same-day dental crowns are color-matched to your existing teeth so they look natural.
Until fairly recently, the process of receiving a dental crown required multiple appointments with your dentist. These appointments involve:
an examination of your teeth to check if any underlying problems require treatment
Filing down (or in the case of there not being substantial tooth left, building up) the tooth to provide a stable, supportive fit for the crown
Taking impressions of your teeth which Dr. Spellman will use to design your crown and ensure that it is the right shape and size to fit perfectly and look natural
Deciding on the type of crown that you want and the color that most closely resembles your existing teeth
Covering your pre-prepared teeth with a temporary crown while Dr. Spellman creates a permanent version
Returning to fit your custom-designed, permanent crown
With same day dental crowns in Larchmont, our cosmetic dentist, Dr. Eric Spellman, will condense all of the different aspects of the process into one visit to our office.
What are Same-Day Crowns?
Same-Day Crowns are a revolutionary process in which the doctor creates dental restorations in a matter of a few hours. Our dentist, Dr. Spellman designs the crowns using state-of-the-art CAD/CAM and CEREC® technology which will create a precision 3D model of your mouth and affected tooth. The 3D model is then electronically transferred to our onsite milling center, where your new crown is made from scratch. A short while later, Dr. Spellman will be able to fit your new, permanent crown, and you will leave our offices with your smile perfectly restored.
Advantages of CEREC Same-Day Dental Crowns
The most apparent benefit of Same-Day Crowns is convenience. The doctor will complete the work in only one visit to our offices. However, the technology used also offers patients several other advantages, including:
Fewer injections
Same day color, enabling you to leave with a crown that looks natural rather than putting up with a temporary metal restoration until your final product is ready
Enhanced accuracy and precision, ensuring the best possible fit
a process that happens right in front of you, so that you can watch everything from start to finish
Crowns that are just as strong and durable as those prepared in a non-same day service
Am I a suitable candidate for a Same-Day dental crown?
Dental crowns are a popular reconstructive solution, and Dr. Spellman may recommend them for a variety of reasons. If you have teeth that are:
cracked or broken
severely damaged by dental decay
eroded
misshapen
undersized
stained or discolored
in need of bridgework
You may be a suitable candidate for a Same-Day Crown. However, it will be necessary for Dr. Spellman to thoroughly assess the condition of your teeth before he can approve you for a Same-Day Crown procedure.
Contact Us For A Dental Crown Consultation
We are delighted to be able to offer our patients CEREC Same Day Dental Crowns using revolutionary technology. If you would like to find out more about Same Day Crowns, call our Larchmont, NY office today at (914) 315-4446. We also treat patients for CEREC Same Day Dental Crowns in Mamaroneck, New Rochelle, Scarsdale, NY and surrounding areas.