Smile Makeover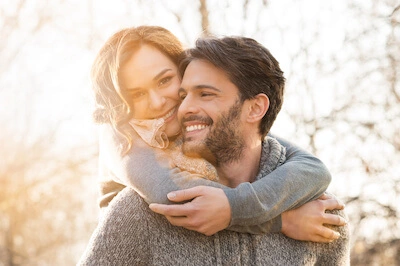 It seems like; lately, every time you turn on the television, someone's getting a makeover. People are losing weight on "Biggest Loser" and becoming model material on "America's Next Top Model." It's funny that there aren't any shows dedicated to smile makeovers, because cosmetic dentistry is one of the best ways to improve your appearance.
Although, a cosmetic dentist isn't going to be able to help you become a model or lose weight. Still, anyone can look better if unsightly dental issues are taken care of regularly.
What is a Smile Makeover?
You might be confused as to the difference between dental reconstruction and dental makeover. The only difference is that a dental reconstruction is something that you must have done before your teeth work correctly. Sometimes, a makeover involves reconstruction, but it's something that you decide to have done for no reason other than to give you a better smile. You don't have a whole lot of choice when it comes to most types of reconstruction. A smile makeover, on the other hand, is entirely up to you, and what you have done depends on the cosmetic dental problems that you want to have corrected.
Are You a Candidate for a Smile Makeover?
If your teeth and gums are generally in good health, then a makeover can be an excellent option for you. If there's anything that you don't like about your smile, our cosmetic dentist, Dr. Eric Spellman, can help.
Some problems that a smile makeover can help to improve are:
Poor Alignment and Spacing – If your teeth are gapped, crooked, or overlapping, we can make them strait.
Discoloration – Dark, discolored teeth can make you look prematurely aged. On the other hand, a bright, white smile can take years off your appearance. One of the best treatments for discolored teeth is porcelain veneers. Porcelain veneers do not limit you to your original tooth color. Your cosmetic dentist can help you to choose just the right shade to complement your skin tone, eyes, and hair color.
Aging Face – It is inevitable that as you age, your face will begin to sag. Mostly because of the loss of bone volume. Two good options for this are maxillofacial surgery and orthodontics.
Missing Teeth – Even one missing tooth can look bad. It can also affect your bite and increase the risk of decay. Missing teeth can be corrected using bridges, dentures, or implants.
In short, various smile makeover techniques can practically correct any cosmetic dental issues.
How Long Does a Smile Makeover Last?
The key to longevity when it comes to a smile makeover lies in how well you take care of the cosmetic dental work once you leave the office. Most procedures do not require any more attention than you would give your natural teeth. Of course, you need to brush and floss regularly, and you should also see Dr. Spellman for regular checkups.
What are You Waiting For?
If you're reading this, you probably have issues with your smile. So contact Dr. Eric Spellman for a consultation today. Larchmont patients can reach Dr. Spellman at (914) 315-4446. Dr. Spellman and his team will be happy to meet with you to discuss your smile makeover. We also treat smile makeover patients in Mamaroneck, New Rochelle, Harrison, Rye, Scarsdale, and surrounding areas.