General Dentistry Treatments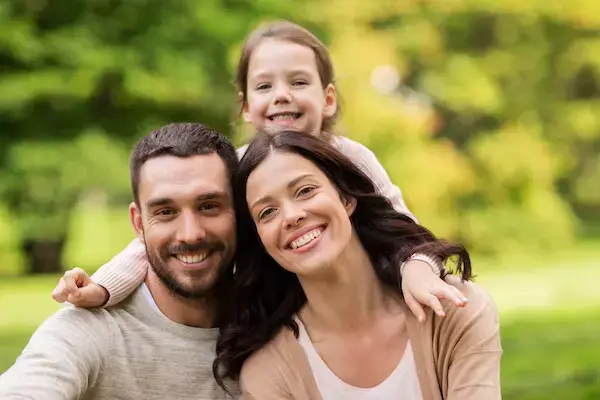 Our cosmetic and general dentist, Dr. Eric Spellman is of firm belief that everyone deserves to have a healthy, beautiful smile. That's why it is vital that you visit our general dentist at Eric Spellman, DMD in Larchmont on a regular basis for dental check-ups and teeth cleanings. Regular dental visits for general dentistry treatments also ensure that dental problems can be caught early on, so that you can avoid complicated, costly procedures down the road.
Dr. Eric Spellman is committed to helping patients in Larchmont and from Mamaroneck, Scarsdale, NY and many surrounding areas not just to maintain, but to improve, their overall dental health. He offers basic services like dental exams, teeth cleanings, oral screenings for gum disease treatment and cancer, along with dental fillings, tooth extractions and root canals. Those are the basics of general dentistry treatments. Once the basics are taken care of, you might want to consider cosmetic procedures. The ultimate goal is a great smile and a healthy mouth for the rest of your life.
Dental Exams
If you want to avoid cavities or other dental problems, one of the best ways is to visit a general dentist twice annually for a checkup. The American Dental Association (ADA) advises that you do this in order to prevent gum disease, oral cancer, and other issues like cracking and breaking teeth. Most issues, if they are caught in time, can be treated. For example, a cavity can be so small that you won't even notice it in the course of your regular oral hygiene, but Dr. Spellman will find it.
Another problem that can be caught in its early stages is gum disease. If neglected, it can severely compromise your oral health and even increase your risk of stroke or heart attack.
When it comes to identifying and treating most common dental health problems, regular checkups are your first line of defense. Call our Larchmont dental practice, Eric Spellman, DMD at (914) 315-4446 to arrange a consultation.
Teeth Cleanings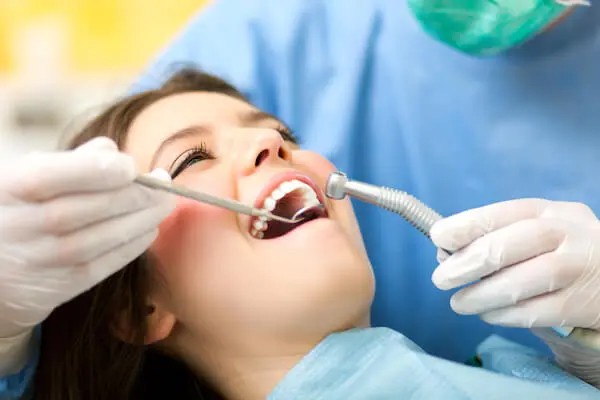 You know how great your mouth feels, and how good your teeth look after you've had a professional cleaning. But it goes much further than that – a good cleaning is actually one of the best defenses against periodontal disease. Even with the most rigorous brushing and flossing at home, eventually stains and plaque are going to build up, not just on your teeth, but below the gum line. Tartar (also known as dental calculus) can also build up, and even the most vigilant brushers and flossers are going to be unable to remove it. This is why it's essential that you see your general dentist, Dr. Eric Spellman, for regular, professional cleanings.
Professional cleanings are done using instruments and other methods that are designed to remove harmful deposits. In years gone by, practically all cleaning was done by means of a scaling process using manual tools. Today, ultrasonic scalers are used to deliver vibrations to your teeth at an amazingly high speed, blasting away tartar and plaque. Hand scalers are still used to make sure the ultrasonic scaler has removed all the hard debris.
In order to preserve your smile and your overall dental health, you should have a professional teeth cleaning twice a year.
Dental Hygiene
It is easy to neglect your dental hygiene – you've been out partying all night, and you're exhausted, so you decide to just roll into bed without brushing your teeth. That's a bad idea. That juice-based drink you enjoyed early on is going to leave sugary deposits on your teeth that are going to work overnight to promote tooth decay.
Dental hygiene isn't something to be taken lightly. You probably know the basics – you should brush at least twice a day, floss daily, and have your teeth and gums evaluated regularly by a general dentist – and you should do it no matter what else is going on in your life.
So, if you are feeling rushed, how do you continue to practice good dental hygiene? Well, you could think about flossing while you're watching television. If there's no time to brush after a meal, at least rinse your mouth so that food particles and sugars are removed.
These are just a couple of dental hygiene tips for busy people. The professionals at Dr. Eric Spellman's general dentistry office can provide you with more great ideas to improve your dental hygiene.
Oral Cancer Screening
When you think of cancer, you probably think of lung, breast, or prostate cancer, along with maybe a few others. Oral cancer doesn't even likely cross your mind. But the fact is, oral cancer is one of the most common types of cancer, accounting for 8,000 deaths per year in the United States. In any given year, 30,000 new cases are diagnosed. And if it is not treated, it can lead to loss of function, chronic pain, disfigurement, and even death.
Anyone can get it, although you are at a higher risk if you smoke or drink heavily. It is most common in people who are over the age of 50, but it is becoming more common in younger people.
The good news is that if oral cancer is detected early, the survival rate can be significantly higher. That's one of the reasons why you should see Dr. Spellman at least twice a year. He will examine your mouth, check for lumps and tissue irregularities, and if anything looks out of the ordinary, he'll arrange for a biopsy. Early detection of oral cancer can save your life.
Let Dr. Eric Spellman serve all your general dentistry needs in Larchmont. Call (914) 315-4446 or fill out our online form to schedule your appointment today! We also provide general dentistry to patients in Mamaroneck, New Rochelle, Harrison, Rye, Scarsdale, and surrounding areas.