What should you know about Sedation Dentistry​​​​​​​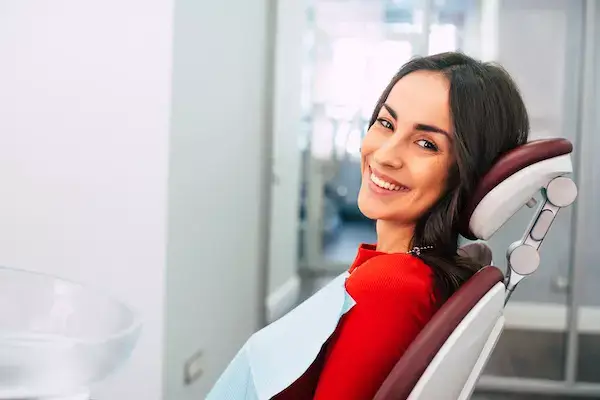 Visiting the dentist can be an incredibly anxious experience for some people. In fact, it is a common reason that people put off dental work which can result in an even more serious condition. For individuals who avoid the dentist at all costs, sedation dentistry may be a solution. Understanding the perks of this service could influence a person's decision to seek the dental work that they desperately need.
What is Sedation Dentistry?
In its simplest terms, sedation dentistry refers to the use of medication to relax patients during both minimal and invasive procedures. The exact type of sedation used is determined by the extensiveness of the patient's anxiety.
Levels of Dental Sedation
There are four key types of sedation dentistry available. They include:
Minimal Sedation: This method is used in order to keep the patient calm and comfortable, but they are fully awake during the procedure.
Moderate Sedation: This type of sedation makes it difficult for the patient to carry on a conversation and they are likely not to remember much about the entire procedure.
Deep Sedation: Deep sedation is when the patient is somewhat asleep during the procedure, but can easily be awakened.
General Anesthesia: This type of sedation is when the patient is completely unconscious and awakes a period of time after the procedure is complete.
Types of Dental Sedation
There are also a variety of types of sedation dentistry available. They include:
Inhaled minimal sedation: Nitrous oxide, or laughing gas, is commonly used to relax patients who require minimal sedation. This is given by placing a mask over the patient's nose and allowing them to inhale the gas.
Oral sedation: this type of sedation is given in a pill form and is more controlled than other options. It can range from minimal to moderate sedation, and the dentist will be able to outline the proper dosage for your needs. Typically, the dose is given one hour before the procedure begins.
IV moderate sedation: In some events, moderate sedation is given intravenously and easily controlled by the dentist to ensure proper dosage.
General anesthesia: This type of sedation includes medicines that will put you in a deep sleep during the procedure.
Who is a Candidate for Sedation Dentistry?
Generally, individuals who have an actual fear of being at the dentist are the best candidates for sedation dentistry. Additionally, if you have very sensitive teeth, a severe gag reflex, or simply have difficulty sitting still, then this could also be an option for you. Children can sometimes be given sedation simply because they are incapable of remaining in the proper position for a period for a period of time.
Is Sedation Dentistry Safe?
It's important to understand with any type of sedation; there is an element of risk. Certain conditions such as obesity or sleep disorders could mean that sedation dentistry is not appropriate for you. This is why it is incredibly important to only receive sedation dentistry from a skilled professional who specializes in this particular type of dentistry. A complete evaluation will ensure that you are a proper candidate.
Overview
Sedation dentistry is a terrific option for individuals who experience anxiety and fear when thinking of sitting in a dentist's chair. Its important for people who put off important dental work to consider this option as it could help protect your dental and even physical health. Remember, oral health is connected to your entire wellbeing. Failure to take care of your teeth could lead to even more serious (and more expensive) issues down the road.
Schedule A Dental Appointment Today!
If you dental anxiety or a fear of the dentist, sedation dentistry may be the solution for you. Contact our cosmetic dentist at Eric Spellman, DMD in Larchmont at 914-315-4446 to schedule an appointment. With over 30 years of advanced training and experience, Dr. Eric Spellman treats patients from Mamaroneck, Scarsdale, NY and many surrounding areas.